Silex Holdings Inc. was formed for the purpose of acquiring and managing high growth assets and business enterprise.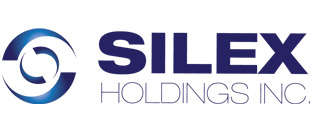 Silex Holdings is focused on acquisitions in specialty niched industrial contracting, and building material products and services. Acquisitions are modeled to offer immediate growth, a unique market niche geographically -proprietary opportunity – or other differentiating qualities, and are synergistic in commonality of corporate management & administration, and sales & marketing program.
Silex is modeled for expansion into major markets nationally thru internal expansion, acquisition and franchising. Silex offers installed granite / other counter tops, cabinets and related products to the residential builder, commercial contractor, remodel contractor and retail customer.
Silex Holdings announced the completion of their manufacturing improvements that markedly increase their production scale, quality control, and overall manufacturing capabilities, creating the opportunity to more than double their present commercial contracts creating as much as $2,000,000 in additional annual revenue.
Silex Holdings, a specialty construction division of RJD Green, announced the completion of fully automating their manufacturing process with CNC equipment, creating a fully wet shop operation, and full implementation of an NSI quality control system.
Silex Holdings capital investment totaled over $500,000 and includes CNC fully automated saws and templating equipment, online polishing equipment, additional fabrication facility improvements, along with wet shop upgrades.
Ron Brewer, CEO of RJD Green Inc. states, "Management felt this was an important investment, allowing Silex to create a much more diversified revenue base with an equal balance between the  homebuilder sector and the commercial sector. It creates greater quality control of markedly enhanced annual revenues within the architectural specification and design sectors.  This investment creates the opportunity to increase revenues 35%  annually. Silex will continue the progression in solidifying additional long-term relationships with valued clients in the construction industry by providing custom quality product and installation along with fast turnaround times on our clients' project needs. With an increased commercial business development program implemented, Silex will continue the broadening of our client base, enhancing the assurance of a stable and growing long-term revenue stream."
The company is modeled to operate a minimum of four corporately owned locations, and twelve to eighteen franchise locations nationally. A similar model is Lumber Liquidators. Silex Holdings fills a market niche between the Home Depots and local contractors.