Earthlinc Environmental Solutions
Earthlinc Environmental Solutions was formed to bring forward green applied technologies and offer environmental services with a focus in North America.
Earthlinc is focused on providing performance driven solutions for environmental based issues in both corporate and small business needs.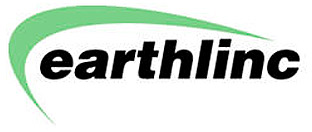 RJD Green has accrued three very relevant patented technologies.
Our first acquisition, Animal Waste Management, is a patented technology that is fully developed and entering the market for waste processing on commercial chicken and hogs farms. Development was supported by the University of Arkansas and the Missouri Department of Natural Resources.
The technology addresses regional, national and international environmental problems of commercial poultry and hog industries. The technology controls the liquid, solid and gas waste generated, ultimately creating an odorless, clean, bacteria free by-product that can be utilized for animal feed filler while allowing the water to be re-used as ground water on the farm. The process improves the farm's productivity and is competitively priced with current expense of handling the waste removal.
Earthlinc Environmental Solutions Division has acquired industrial property to be utilized for an initial animal waste processing facility.
The twelve-acre industrial property acquired is located in Nowata, Oklahoma, a strategic location for Mid-America transportation, and it is in the heart of commercial meat farming and oil & gas services.
The development plan allows for two separate operations on the property.
The first of the two projects is an animal waste processing facility to be utilized for demonstration and ongoing development of environmentally friendly, and cost saving processes and services.
The second project is a Waste Oil Recovery facility that will utilized the proprietary processes previously acquired by Earthlinc that creates efficiencies in the oil recovery process and returns a higher ratio of salable oil recovery from the waste oil barrels processed.
RJD Green management states; "Our environmental team is excited to begin these efforts that will offer an excellent location for a base of operations for their process development efforts."
Earthlinc Environmental Division of the Company has been awarded a management agreement for oversight of environmental services and requirements with Agrico LLC. for the Company's forestation land program operations in Belize.
Ron Brewer, RJD Green Inc. CEO, states: "Through our Earthlinc Environmental Division, RJD Green has received a contract for environmental services and oversight of environmental requirements with Agrico that encompasses the needs from Agrico's forestation projects and accompanying planned related revenue streams to be created that includes commercial cattle operations."
About Agrico LLC
Agrico LLC is an Oklahoma based enterprise that is involved in forestation and natural resource conservation internationally focused on efforts with developing countries.RJD Green announced the Earthlinc Environmental Division of the Company has entered into an initial eighteen-month product development program utilizing Agrico's forestation program in relation to animal waste.
AWM is building an environmental services company utilizing proprietary technologies to produce strong profits from lower cost environmental technologies that can develop significant revenue streams. The technologies are focused on improving the air, land and water environments.
AWM has a patented technology that is fully developed, which addresses environmental issues of the commercial hog and poultry farm by eliminating liquid, solid, and gas waste while returning the water to usable ground water on the farm at cost similar to the handling and transporting expense of current waste disposal.
Animal Waste Management Division of the Company has entered advisory services contract for international commercial tree plantations Winrock Financial Ltd.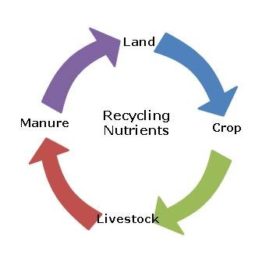 RJD Green has received a contract for consulting services from Winrock Financial Ltd. that encompasses developing best practices to enhance faster tree growth, environmental capabilities, and overall tree performance for their commercial Megafolia hardwood tree plantations by utilization of proprietary intellectual properties.
The initial project is a 600 acre commercial farm located in Belize. Winrock has plans for multiple commercial plantations internationally utilizing the capabilities of Megafolia tree to create forestation and profit abilities in arid and adverse climates.
About Winrock Financial LTD
Winrock Financial LTD is a Belizean enterprise focused in international natural resources. The Megafolia tree is their initial forestation venture.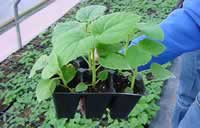 The Megafolia™ Tree is a specific cross-pollination of five other trees, creating a very fast growing hardwood tree that will grow in even the most inhospitable environment. Furthermore, it has been successfully used for phytoremediation (bioremediation), removing pollutants from the ground at a Superfund site and as a byproduct of the photosynthesis process, converting the pollutants to harmless oxygen and other inert products.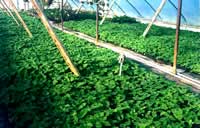 The Megafolia Tree can be harvested in as little as two years, for biomass fuel, making it ideal for reforestation. It grows to a mature height of 55 to 65 feet in seven years, with the first limbs beginning at 35 feet, thus producing excellent knot free lumber.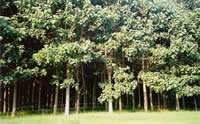 With irrigation, it grows equally well in arid or humid environments and at sea level or elevations to over 3000 feet. It also replenishes itself, since a new tree will grow from the stump after the adult tree is harvested.
RJD Green has discussed with Winrock utilization of Animal Waste technology to create an additional profit center in their international environment. It is the intent of the Companies to create a long-term mutually beneficial relationship.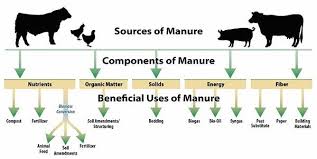 The agricultural industry, livestock production in particular, is a producer of waste materials that need management. These wastes include manure from a large number of different animals, wastewater from sanitizing operation, unused pesticide mixes and pesticide containers, and residue from food processing operations. Wastewater and sludge from municipal treatment plants, which are often applied on agricultural land, must also be managed.
Farmers and ranchers around the world have managed excess agricultural residue since they began production for the marketplace. The lessons learned from the beginning are still applied today. The character of agriculture has changed markedly in the last few decades. Herd sizes have been increased to meet demands for animal products. Large equipment and a broad array of agri-chemicals are now used to increase production. The rapidly expanding population, along with increased consumption of animal products creates a higher awareness and a higher level of need for animal waste management.
AWM is building an environmental waste management company utilizing proprietary technologies to produce strong profits from lower cost waste management techniques that can be developed into a significant revenue stream. The technologies are focused on improving the air, land and water environments by controlling and dealing with large volumes of animal waste, liquid, solid or gases generated from concentrated animal feeding operations (CAFOs). Additional technologies will enhance the health and productivity of the animal in the commercial poultry and hog farm application.